EDIT 20-8-12 The Draw has ended! Thankyou to those who participated and congratulations to the winners! Both winners have been contacted.
To celebrate the opening of my ONLINE STORE AND WEBSITE, I'm doing a Touhou Bookmark Set Giveaway!
I will ship worldwide (except for Italy due to custom reasons

Rules:
~I will choose the winner of 1 set of Touhou Bookmarks + 1 LE bookmark by using a random name generator (drawing will occur 3 times = 3 sets to give away!)
~You must be comfortable in providing a shipping address
~Your name will be put into the generator for:
-Faving this deviation +1 time
-Watching me (not necessary but appreciated)
-Joining my FC

+1 time
-Making a journal about this (please link me to journal) + 2 times
-2 of the sets will be via DA draw
-1 of the sets will be via Tumblr reblog post
-Reblog This TO ENTER!

The draw will be on the 18th, 19th and 20th August! You will be notified via note as well as having a journal announcing the winners!
Bookmark size:
5cm x 13.5cm
Smooth/slightly glossy finish
Single sided with optional signature and/or doodle on the back
Blank side useful for taking notes
To Buy:
ONLINE STORE
Each set order also comes with a LE bookmark of one of my OCs
Thankyou so much!!! I am grateful for each purchase!
Money made through commissions and sales will go towards charity/my church as well as money to be spent on my exchange to Japan.
Commission Me?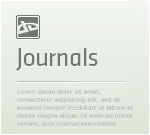 Commissions [OPEN]Status
Hello! I'm Alice, a manga/anime artist. Thanks for taking an interest in commissioning me! Please read the below information carefully!

Chibi Commission Status: OPEN
Monocolour Commission Status: OPEN
Simple Commission Status: OPEN
Normal Commission Status: OPEN

Slots:
Commissions are completed on a first come first serve basis
1: :devxskysongx:
2. :devaccelsharp:
3. OPEN

Waiting List:
(please comment below to be on the wait list if my commissions are closed
1.Tiffany from email
2.OPEN
3.OPEN

Form
How to contact me:
Note on DA
dahaneiy@gmail.com
Filling in the online form at My Website and Online Store

Title of you
~~~~~~~~~~~~~~~~~~~~~~~~~~~~~
Other Artworks: